ECOSSIAN has reached its conclusion. This was a cyber-security project co-funded by the EU involving 19 European partners for three years, and in which INOV had the opportunity to evolve and validate its innovative intrusion detection system, Business Process Intrusion Detection System (BP-IDS) in two European Critical Infrastructures.
ECOSSIAN's objective was to study cybersecurity of these infrastructures and propose an approach for cross-border and cross-sectoral early warning and incident response framework. During the project, INOV led the integration of 18 different technologies involved in the proposed solution and supported its demonstration.
As a technological partner, INOV contributed to the project with BP-IDS, a system for business process monitoring and real-time threat detection, allowing to evolve this solution through demonstration and validation in simulations in energy networks, such as Gas Networks Ireland, and in public transportation networks with Infraestruturas de Portugal.
Besides the development of advanced threat detection, event correlation and secure information sharing technologies, ECOSSIAN proposes a multi-tier organization of SOCs (Security Operating Centers) distributed at sectoral, national and European levels. During the project's third year, occurred three sectorial demonstrations: as well as Gas Networks Ireland and Infraestruturas de Portugal, there was a demonstration in a financial structure, Poste Italiane. Furthermore, there was a final European demonstration in April focusing on international cooperation for the response to cyber incidents.
The project's results were presented to the European Commission's Research Executive Agency on July 7th having received a positive preliminary evaluation.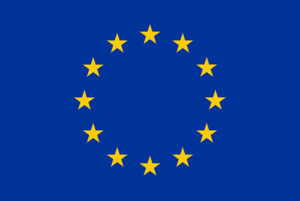 ECOSSIAN is funded under the European Union's FP7 framework under grant agreement No 607577.